Valentine Equipment and sister company Cuisinequip teamed up with Delvado, who offer complete coffee and catering equipment solutions, to specify, install and support on equipment use for the launch of one of Glasgow's latest and most successful restaurants, SUGO Pasta.
"We had a great formula for the recent launch of SUGO Pasta in Glasgow, building on the success of our Paesano Pizza restaurant. We chose to call in the expertise of Glasgow-based coffee and catering equipment specialists Delvado to help plan and deliver the great equipment we rely on. They in turn worked with Valentine Equipment and sister company Cuisinequip to install and give training on key pieces of equipment including pasta cookers, induction ranges and the excellent and crucial Bottene fresh pasta making machines.
"The response from the public to the opening of SUGO Pasta has been extraordinary and we owe a lot to the quality equipment, advice and support that we have received from Delvado and Valentine," comments Paul Stevenson, owner of SUGO Pasta and Paesano.
"Here at Delvado we work jointly with our suppliers on issues such as
sustainability, economical and energy efficiency. We were delighted to work
with Paul by combining these needs with innovative equipment and bespoke
design features to achieve the quality required for SUGO's pasta cooking and
preparation areas" says Marco Jaconelli, Managing Director of Delvado.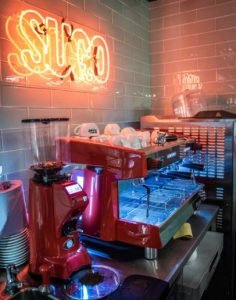 Delvado approached Valentine to recommend solutions for preparing fresh pasta, cooking the pasta and also for induction cooking and Steve Elliott, sales director for Valentine Equipment and Cuisinequip, explains their input, "We had worked with a number of successful restaurants that deliver quality Italian cuisine including the Polpo chain in London and recently with Delvado on Caffé Parma, also in Glasgow.
"SUGO wanted to offer something really different to diners in Glasgow and that comes through in the variety and quality of pasta dishes they offer. Underpinning a number of those dishes is fresh pasta produced from the Bottene pasta machines we supplied, plus the pasta cookers and induction hobs. The latter offer ease-of-use, precise control, energy efficiency, advantages in hygiene/cleaning and of course less residual heat than a conventional gas cooking range.
"With Delvado we have gone back to provide back to provide additional training and advice so that the SUGO kitchen brigade can keep the consistent quality of dishes on offer and naturally keep up with the huge demand for them. We are very pleased with the teamwork and rapport we have developed with Delvado and results it has delivered for SUGO.
The equipment from Delvado and Valentine/Cuisinequip at SUGO Pasta includes:
Delvado provided design expertise, supply and installation of all equipment including two Retigo steam combi ovens, coffee machines, grinders and coffee for SUGO Pasta's opening.
Valentine Equipment – pasta cooker, refrigerated gastrowells, plus an additional six gastrowells.
Cuisinequip – Induction suite which includes eight induction hobs, two Bottene pasta machines delivery freshly made pasta on demand.
SUGO Pasta, number of covers = 230
"SUGO Pasta specialises in fresh pasta made every day in our kitchen. Our pasta dishes are served as they are traditionally throughout the various regions of Italy; including Tuscany, Lazio, Emilia Romagna, Sicily, Puglia, Abruzzo, Campania, Calabria & Umbria."
"The emphasis is on the authenticity of the dishes served and the provenance and quality of the produce used. Each pasta dish is paired with the sauce or ingredients as traditionally served in each region."
Bio Information on Paul Stevenson
"I started my first business – a men's fashion store 40 years ago in 1979, through the eighties I operated 3 clothing stores and a nightclub. My first foray into the catering business was in 1990 when I started corporate catering business Hungrys, I opened my first restaurant in 2003, The Italian Kitchen and another in 2006, The Italian Caffe. In 2015 I opened Paesano Pizza on Miller street adding a second branch on Great Western road in 2017.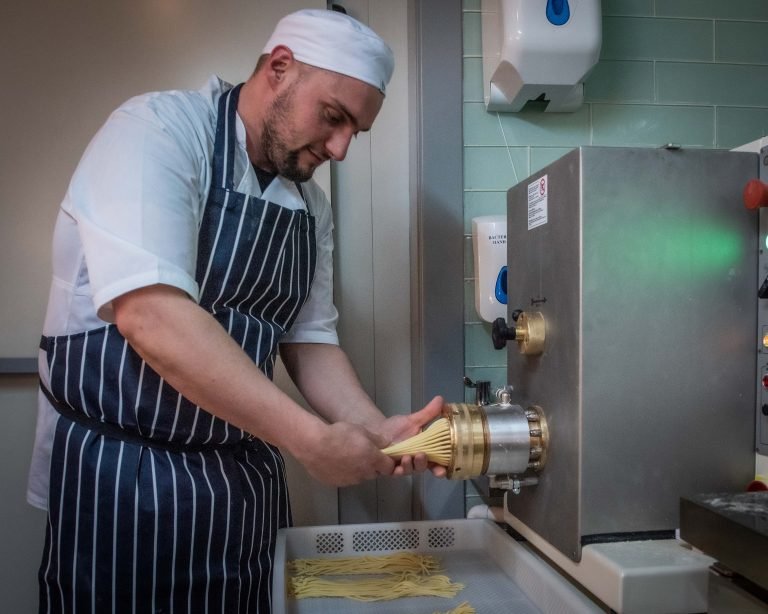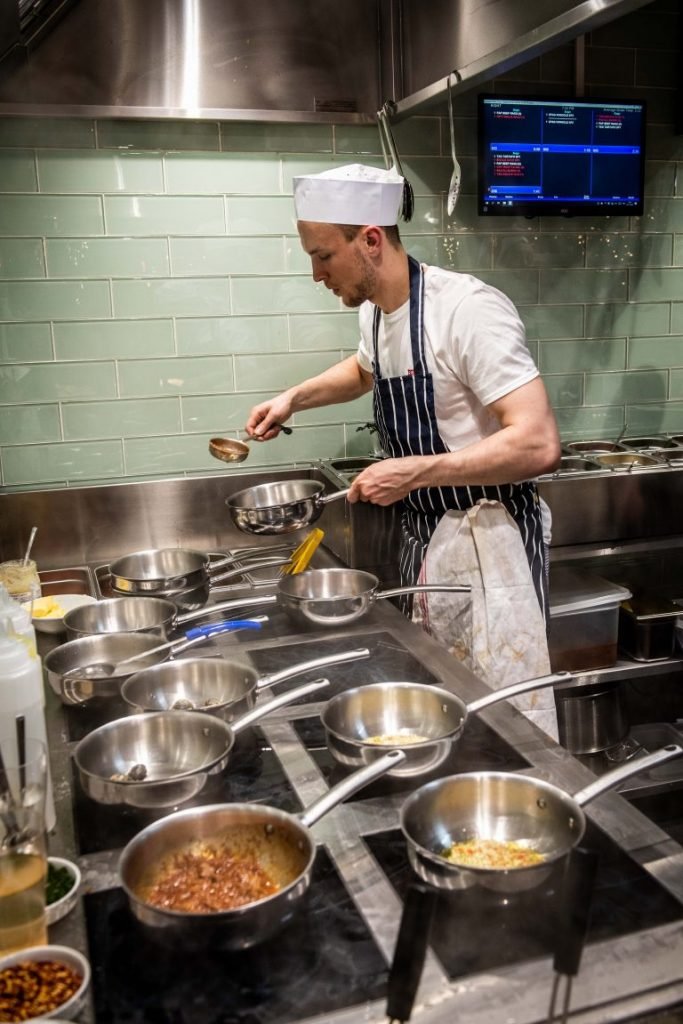 Style of Food/Details on Dishes
"The concept behind SUGO was to serve fresh Italian pasta dishes, authentically prepared adhering to the processes of preparation from region to region. All our pastas are made fresh daily on the premises, fresh baby plum and san marzano tomato sauce served with rigatoni and squid ink spaghetti with baby squid ragu and lemon pangrattato have a freshness of flavour rarely achieved in restaurants in the UK. All our filled pastas are made by hand, Agnolotti filled with veal, cavolo nero and potato in brown butter and thyme sauce, ravioli filled with spinach and ricotta in a fresh sage and butter sauce, as one Italian customer stated, taste just like those homemade in her kitchen."