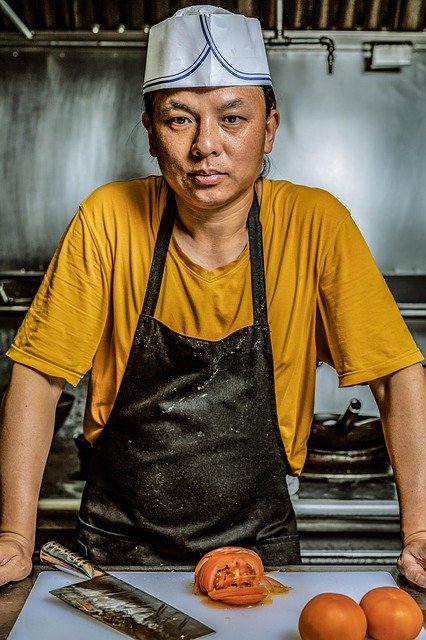 Although fried foods are delicious, itu2019s no secret that they are not always good for us. An issue that can be found in fried foods is acrylamideu2013 acrylamide is a chemical substance found in starchy foods, such as potatoes or bread, when cooked at high temperatures (above 120u00b0C) for too long. It is important to understand that acrylamide is not deliberately added to foods u2013 it is a natural by-product of the cooking process and is present in many cooked foods. The issue with this is that excess acrylamide has been found to be harmful.
So how can we prevent this from happening ?
Although acrylamide is caused by cooking food at high temperatures, using the correct cooking equipment canu00a0significantly reduce the chances of the chemical being produced. When buying commercial fryers, some things tou00a0consider are:
Quality of the fryer – a better quality fryer will work efficiently for longer and will continue to produce a
better quality of fried food
Heating time – if a fryer can heat the oil quickly whilst under control, the risk of burning foods or cooking them for too long is reduced, reducing the possibility of acrylamide chemicals being produced
Ease of control – by controlling the temperature without overheat spikes the food is not over cooked, and the fried product will be safe
Staff training u2013 proper training of staff who are using the equipment will reduce the chance of food being overcooked and acrylamide being present
Oil quality – oil should be changed when the polar compound reaches or exceeds 25%. This can be measured using a high-quality digital oil tester such as the Valentine FT440.
Another significant point to note is the regular use of effective oil filtration. If the fryer you are using doesnu2019t have a good filtration system old oil can sit in the fryer tank for a long time with bits of food floating around. If food is cooked in oil thatu2019s constantly reused, it can burn and break down in the oil. This process will release chemicals, such as acrylamide into the oil, causing other food being fried in the same oil to be contaminated. By using a good oil filtration system oil is filtered frequently and kept clean for healthier fried food. Valentine offer in-built oil filtration with our fryers, and partner with Vito UK to offer their external oil filtration systems.
Valentineu2019s Fryers have excellent controllability. The fryers are able to heat up to temperature much quicker than competitor models, meaning the food being cooked is a lot less likely to burn. This prevents substances such as acrylamide forming. Oil filtration systems are installed in some models making it very easy to keep your oil clean.
Valentine Equipment recently partnered with Vito UK providing fryers for Byron Hamburgers. Our fryers and Vitou2019s filtration system led to be a much more sustainable option with a 60% saving in oil usage.
Using Valentine fryers in your commercial kitchen is the smarter, healthier and more economically friendly option.